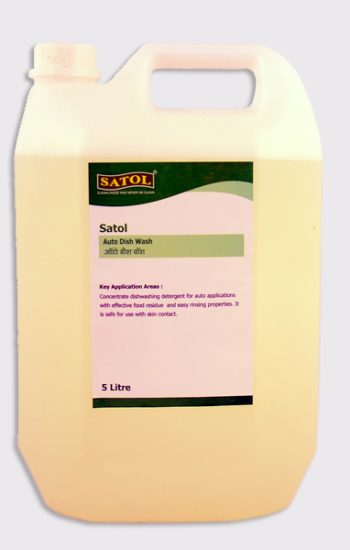 DISHWASH AUTO is a perfect blend of nonionic surfactants and specially developed for machine warewashing applications. It provides excellent food soiling residue removal and prevents staining along with improvement in rinsability.
Form                     :  Liquid
Appearance       :  Colorless
Odour                   :  Odorless
Specific gravity  :  1.17±0.05 g/cm3
Solubility              :  100% water soluble
PH                          :  12.15±0.5 in 1% solution
                                  12.50±0.5 in Concentrate
Recommended concentration for machine operation is 0.1-0.3% at 60-65°C.
Store in a cool, dry place away from direct sunlight.
Non chlorinated formulation suitable for medium and hard water.
Mild foam detergent action.
Excellent removal of food residues which can leave spots on kitchenware.
Non Ionic Surfactants          :   1.5 – 2.5%
Caustic Soda                         :   10 – 15%
ATMP                                        :    1 – 2%
NTA                                           :   1 – 2%
Sodium Xylene Sulfonate    :   1.5 – 2%