STENZA MPC - Alcohol Base Multipurpose Cleaner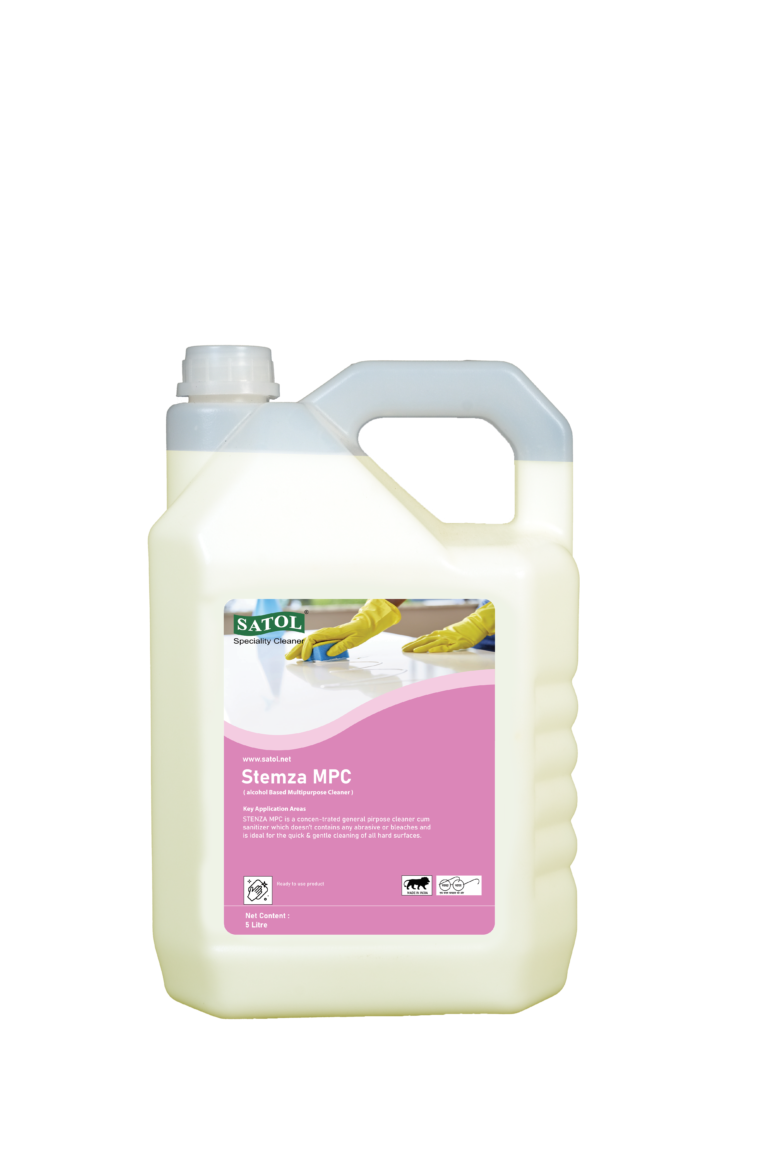 STENZA MPC - Alcohol Base Multipurpose Cleaner
STENZA – MPC is a concentrated general purpose cleaner cum
sanitizer which doesn't contains any abrasive or bleaches and is
ideal for the quick & gentle cleaning of all hard surfaces.
Form                     :  Liquid
Appearance       :  Colourless
Odour                   :  Odourless
Specifc Gravity   : 1.0±0.05 g/cm3
Solubility              : 100% water soluble
PH                          :  6.50±0.5 in 1% solution
Prepare 0.3% solution from the concentrate in order to get correct working solution.
Normal : 3 ml in 1 Litre of work solution.
Heavy : 10 ml in 1 Litre of work solution.
Excellent for automated machines where manual cleaning is not preferred.
Stain free and streak free cleaning.
Economical, with low dosage of 0.3% – 0.8% based on durt surface solution only.
Isopropyl Alcohol (IPA)    :  60%
Non Ionic Surfactants      :  2-5%