SATOL S4 - Furniture Shine Maintainer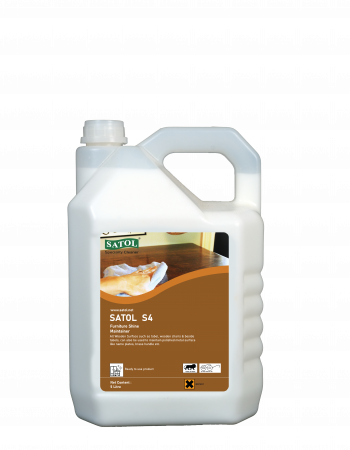 SATOL S4 - Furniture Shine Maintainer
FURNITURE SHINE MAINTAINER is developed for effective maintenance of wood including all furniture and laminated surfaces. It provides quick cleaning and excellent shining to the polished wood surface along with shield against normal wear. It effectively removes oily soils and finger marks leaving.
Colour                    :  White
Appearance         :  Milky White
Specific Gravity    : 0.99 ± 0.01 g/cm3
                                   7 ± 0.5 (in 1% solution)
pH                            :  6 ± 0.5 (in 100% solution)
Spray directly onto the surface to be polished or else apply through a clean soft cloth.
Wipe immediately and polish for more lustre.
Recommended for daily and periodic maintenance applications of wood surfaces.
Cleans to sparkle and streak free in one action. Doesn't leave marks post application.
Easy spray, wipe on action with quick dry.
Rapidly removes oily soils and finger marks.