SATOL SD2 Kitchen Cleaner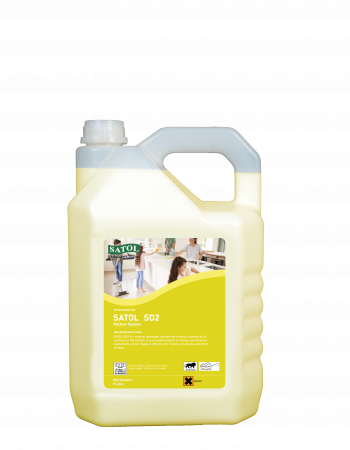 SATOL SD2 Kitchen Cleaner
KITCHEN CLEANER is a multipurpose concentrated liquid detergent specially developed for kitchen cleaning needs. It is suitable for cleaning of all the hard surfaces like kitchen platforms, walls, floors, sinks, doors etc. It is a perfect blend of Anionic, Non anionic surfactants and Foaming agents.
Form                      :  Liquid
Colour                   :  Light Yellow
Odour                    : Fresh Lemon
Specific Gravity   : 1.01±0.05 g/cm3
pH                           : 6.90±0.5 in 1% solution
                                   7.35±0.5 in Concentrate
Solubility                :  100% water Soluble
Stenza ready- to -use product Directly spray on the sticker or adhesive till sticker is wet in solution.
Then after 40 seconds remove the sticker & clean the surface by dry cloth only.
This product is having no irritation on human skin.
Also, it has fine odor and at same time having excellent performance as a remover.
Anionic Surfactants      :  10-15%
Non Ionic Surfactants   :  5% 
EDTA                                  :  5%